A reader asks
Hey I got a question. I've been reading all your stuff and it's awesome but now I'm just getting back to school. I want to use all these great tips I got from you. But every time I see a girl I want to talk to I just freeze up. The main reason it happens is I just don't know what to do. Can you talk about how to ask a girl out without turning into a statue?
Annoyingly Frozen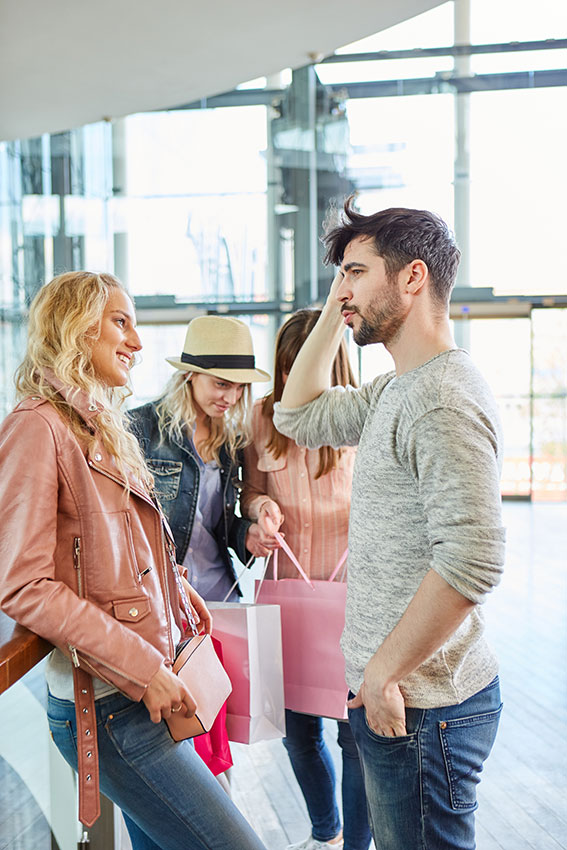 Yeah, that's a crummy feeling.
There's little as potentially nerve-wracking as asking out a girl... whether she's from work, school, a friend group, the coffee shop, or anywhere else.
The pressure goes on, and your stomach ties itself into a knot.
On the face of it, hesitating to ask a girl out seems silly. After all, girls are just girls!.
They're not lions who might bite your arm off. They're not robbers who may cut you with a knife. They're just girls.
Yet that doesn't stop the heart pounding, the adrenal glands going into overdrive, and the body breaking out in a cold sweat at the very thought of asking them out.
However, there are guys who don't deal with this.
They see a girl they like, and they just go talk to her, say what they need to, and ask her out. And they get a "Yes!"
What do these guys do that's different from other men? Actually not much.